We are a provider of hosting, cloud services and domains. There are thousands of companies doing the same thing and many of them offer a good service, but none of them are like us.
At guebs we have been doing things right for more than 15 years, continuously improving our services and focusing 100% on supporting our customers, helping them to solve both the simplest problems and the most complex situations.
Although on any given day our team does a lot of different jobs, the reality is that we do just one thing: give you the support you need to make your projects a success.
Our principles
Our goal is to make your project a success
Although it may sound like it, it's not just a slogan. If our clients' projects work well and succeed, we will do well too.
We are not just another provider, we are your partner. We are the experts in hosting and you are the expert in your business, let's collaborate and work together to guarantee a great future.
Customer service is at the heart of our business
We believe you deserve quality customer service, fast service and a fast solution to your problems. Because we know this and because we put our best efforts into it, we offer exceptional customer service.
Hundreds of testimonials from our customers highlight the proximity and efficiency of our customer service.
Continuous improvement and innovation
We are a small provider, but during the more than 15 years we have been operating we have proven that we are able to constantly improve and innovate. We are constantly updating and modernising all our services. We will continue to do so.
Honesty and trust
We are a serious supplier, we don't lie and we don't look for excuses. Your interest and ours is that we always tell you the truth and that's what we do, even if it's not a comfortable truth.
But we are not only honest, we are also a partner you can trust. Even in the most adverse situations, we always go the extra mile to solve any problem.
We collaborate in the protection of our planet
Not only do we offer a good service, we also help to protect the environment: almost all of the energy we consume comes from renewable sources, we support conservation projects and in the office we make all those small gestures that together make a difference.
We must show solidarity and help where we can
That's why we offer sponsorships and/or hosting discounts to small charities that work directly to improve the lives of people in need. We have also launched a programme for startups in which we offer free hosting for 1 year to all kinds of digital companies. If you fit in any of these cases, please contact us.
We listen to you
It is common for customers to ask us for new functionalities and services; and these are usually very reasonable requests. Therefore, when what is requested is easy to implement, it is usual that in a matter of hours or days we offer that functionality to all our customers.
Infrastructure and Security
Buildings with thousands of rack cabinets, huge cooling systems, redundant power supply systems, advanced fire-fighting mechanisms and the deafening noise of hundreds of thousands of physical servers are the basis of our services.
There are many other relevant aspects, but having a quality physical infrastructure is vital to offer a good hosting service and we always do our best to ensure that this is the case.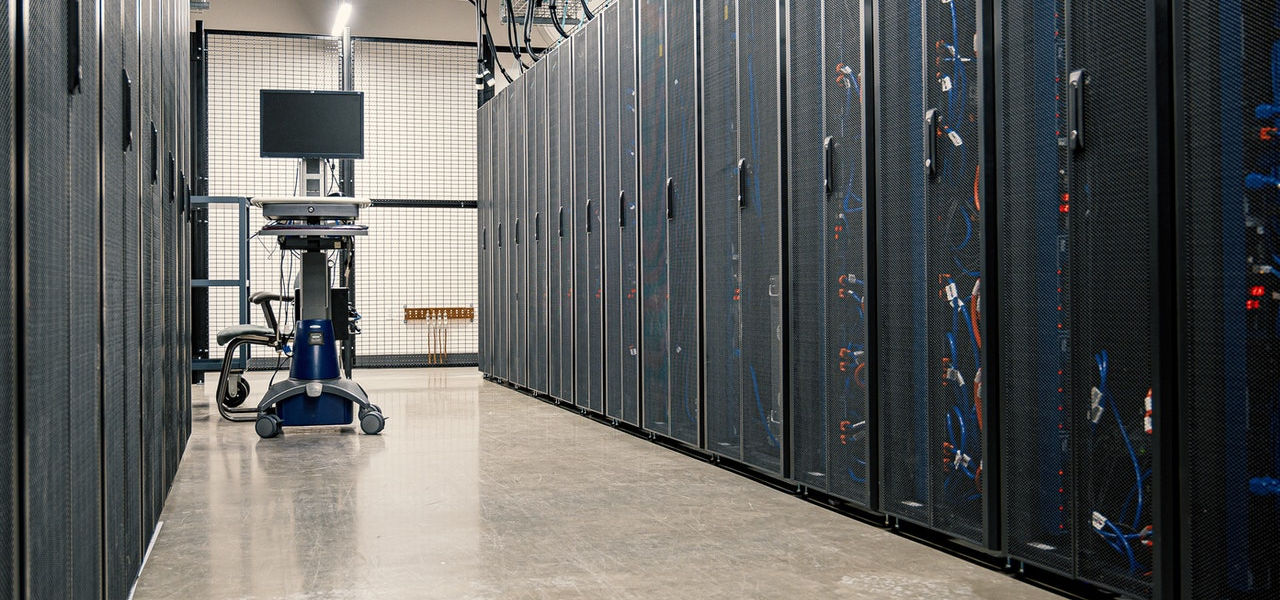 The effort required to develop and maintain a quality infrastructure is enormous. At the same time, since big players like Microsoft, Google or Amazon entered the cloud market, quality infrastructure has become a commodity, something that a few companies do extremely well and where traditional infrastructure providers have been relegated to offering a worse or more expensive service.
On the other hand, the reality is that our customers don't care about the type of hardware on which their websites run, what matters to them is that their websites run quickly and consistently. And to achieve this, the choice and configuration of the software that underpins our services is equally or more important than the physical infrastructure we use.
For these reasons, in 2014 we gradually began to downsize our own infrastructure and migrate services to providers such as AWS. Today we no longer own our own hardware and only use the infrastructure provided by the best IaaS providers, which gives us enormous flexibility and allows us to focus on improving the aspects of the service that bring the most value to our customers.
We are 100% dedicated to improving what is really important and that is why our hosting services are getting better, faster, more complete and offer an unbeatable price/quality ratio.