Renewable energy and energy efficiency
The very nature of our activity implies a high energy consumption and therefore we have the responsibility to minimise this consumption and ensure that the energy used is of renewable origin.
From an energy efficiency point of view, we exclusively use virtualised services, state-of-the-art hardware and data centres with well above-average efficiency levels, both in terms of energy and water consumption 1.
In terms of the origin of the energy used, approximately 98%% of our infrastructure is located in data centres that either use renewable energy directly or purchase renewable energy credits.
In particular, the services we offer from our data centres in Ireland 1, Germany 1 and Madrid 2 use renewable energy. In contrast, the services we offer from Brazil and California do not guarantee the use of renewable energy.
Last but not least, we collaborate with FAPAS in the planting of fruit trees that allow us to offset the rest of the CO2 emissions related to our activity.
Support for solidarity projects
Over the years we have supported various projects aimed at improving the lives of different groups.
The projects we support are distinguished by the fact that they are small projects that offer direct help to the beneficiaries, without intermediaries. If you think your project could be a good fit, contact us and we'll talk about it.
We are currently collaborating with the following projects:
Environmental protection
We collaborate with the Fund for the Protection of Wild Animals (FAPAS), GRAMA Association and other organisations dedicated to the protection of our natural environment.
We would like to highlight the "Fruit for the Bear" project of FAPAS which, in the more than 25 years that it has been running, has planted more than 500,000 fruit trees in the Cantabrian brown bear's area of distribution. Thanks to this great effort by FAPAS and its collaborators, the natural habitat of two critically endangered species, the bear and the Western capercaillie, has been substantially improved.
We are always open to collaborate with other projects that work for the conservation of the environment. Contact us and we will see how we can collaborate.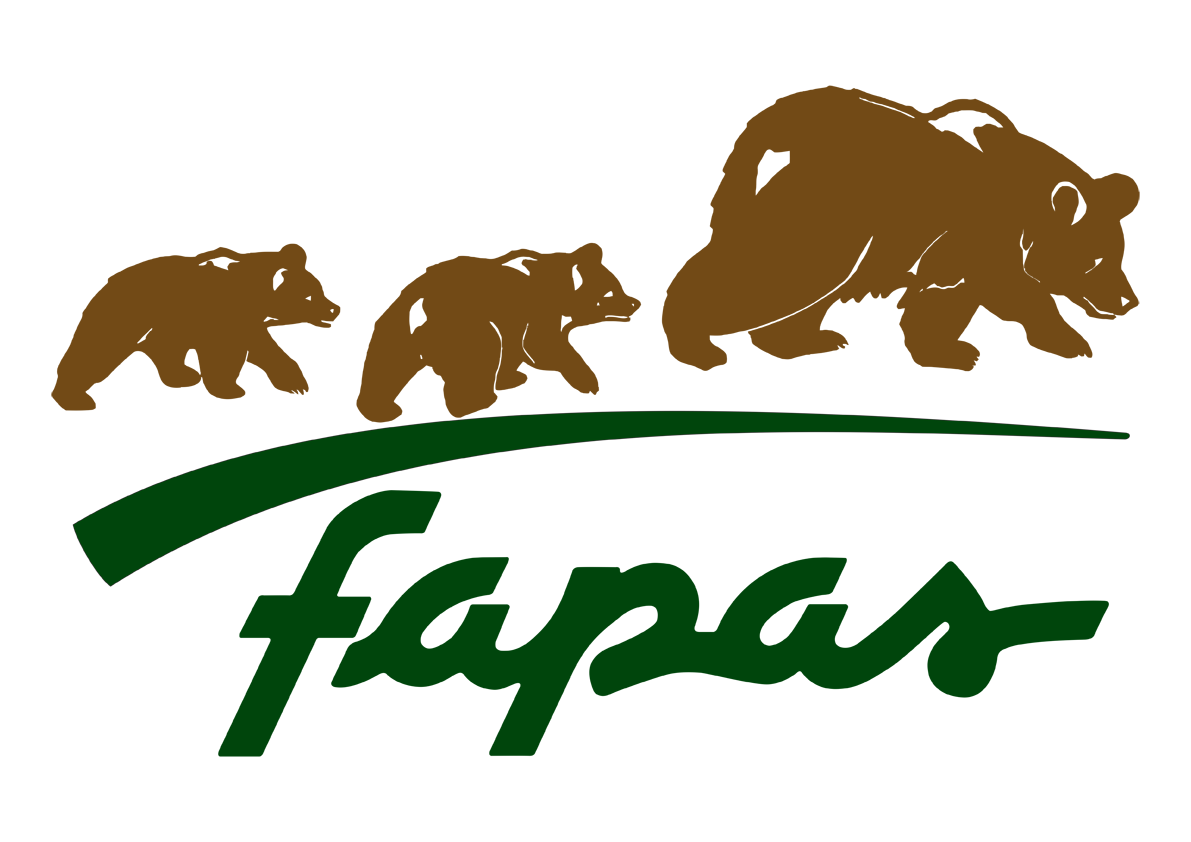 Sustainable office
We also take a number of measures at our office to minimise the environmental impact of our activities:
We produce most of the energy we use by means of solar panels and the rest is contracted with a guarantee of 100% renewable origin (although unfortunately, it is not renewable).
We support and promote teleworking as a way of reducing travel and improving family reconciliation.
We never use paper in our daily lives and when we are forced to use it, it is always 100% recycled.
We have not issued a single paper invoice for more than 15 years.
We sort and recycle all the waste we generate.
We use environmentally certified cleaning products
1 According to various reports commissioned by AWS and summarised in Sustainability in the Cloud: AWS is 3.6 times more energy efficient than the average US enterprise data centre, and renewable energy credits are purchased in the Ireland and Germany regions to offset non-renewable consumption.
2 According to Interxion's sustainability report, 100% of the energy used comes from renewable sources.