Soluciones de hosting para Joomla
Joomla es uno de los mejores CMS que existen en la actualidad. Es ideal para crear sitios web de empresa, comunidades, sitios web personales, etc. Además, dada la gran cantidad de módulos y extensiones disponibles puedes hacer que un Joomla sirva para gestionar una tienda online, enviar boletines, gestionar un grupo y mil cosas más.
Muchos de nuestros clientes gestionan su web usando Joomla, por lo que hemos optimizado nuestros planes de hosting con objeto de ofrecer un buen servicio para Joomla, garantizando un buen rendimiento y que todo funciona correctamente.
En general, para crear y alojar una web que use Joomla recomendamos cualquiera de nuestros planes de Hosting, porque ofrecen potencia suficiente para la mayoría de sitios web y porque es muy fácil instalar Joomla desde el Panel de Hosting.
Those that manage many websites or create them for your clients you can enjoy the same service of hosting hiring any of our Reseller plans. In addition, you obtain better prices, the flexibility to create hosting accounts immediately and the convenience to manage all accounts from a single tool.
Para sitios web con gran número de visitas recomendamos el uso de un servidor Cloud Premium, servici que te proporciona todas las ventajas de nuestros planes de hosting junto al rendimiento y privacidad de un servidor dedicado.
Choose your ideal hosting solution
The perfect solution for sites with low traffic or application development
Up to 20 GB of space
Up to 30,000 visitors/month
Good performance and easy to use
Instalador de Joomla incluido
From 2,99 £/month
For resellers or for those who have many websites.
3 to 100 GiB of space
Up to 30,000 visitors/month
Accommodates all websites you want
Instalador de Joomla incluido
From 9,99 £/month
Advanced solution for popular sites or complex applications
40 to 80 GiB of space
Up to 500,000 visitors/month
Top performance and privacy
Instalador de Joomla incluido
From 41,60 £/month
¿Cómo empiezo a usar Joomla?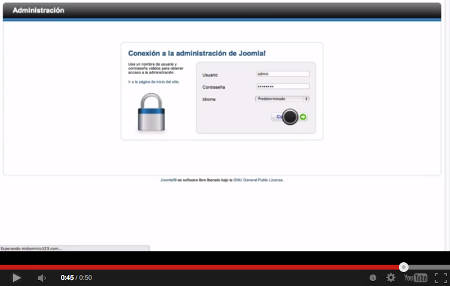 Comenzar a usar Joomla es muy fácil con cualquiera de nuestros planes de hosting.
Simplemente tienes que contratar cualquiera de nuestros planes de hosting y esperar a que te lo activemos. Una vez activado sigue las indicaciones de la guía Cómo instalar Joomla en tu cuenta de hosting y en menos de 5 minutos tendrás tu sitio web Joomla.
Más adelante, si tu web crece mucho en visitas y vemos que un hosting compartido no es suficiente, podrás migrar a un servidor Cloud Premium de forma cómoda y rápida.
© guebs cloud hosting, SL -
Legal Notice
Prices listed in GBP ( £ ) are approximate and are calculated according to: 1 EUR = 0.8681 GBP | See in EUR