Easy Node.js hosting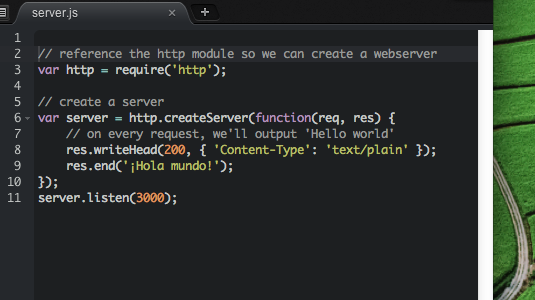 Node.js is one of the most innovative and fastest growing new programming technology in recent years.
We love it and do perfectly understand why there are everyday more programmers that work with NodeJs, usually for the development of the backend for mobile, APIs and similar applications.
In guebs we offer the possibility to host your Node.js applications quickly and easily. Their deployment is really simple and the performance is very good. Both our hosting plans and reseller plans offer support Node.js.
Currently, our hosting and reseller plans allows you to choose between 0.10, 0.12, 4.x, 6.x and 8.x versions of NodeJS. In addition, you can use NPM to install the modules you need.
To start, follow the instractions of the guide How to create Node.js application<>
Choose your ideal hosting solution
The perfect solution for sites with low traffic or application development
Up to 20 GB of space
Up to 30,000 visitors/month
Good performance and easy to use
Node.js 0.10, 0.12, 4.x, 6.x and 8.x
From 2,99 £/month
For resellers or for those who have many websites.
3 to 100 GiB of space
Up to 30,000 visitors/month
Accommodates all websites you want
Node.js 0.10, 0.12, 4.x, 6.x and 8.x
From 9,99 £/month
Advanced solution for popular sites or complex applications
40 to 80 GiB of space
Up to 500,000 visitors/month
Top performance and privacy
Node.js 0.10, 0.12, 4.x, 6.x and 8.x
From 41,60 £/month
© guebs cloud hosting, SL -
Legal Notice
Prices listed in GBP ( £ ) are approximate and are calculated according to: 1 EUR = 0.8681 GBP | See in EUR