Super flexible Hosting for PHP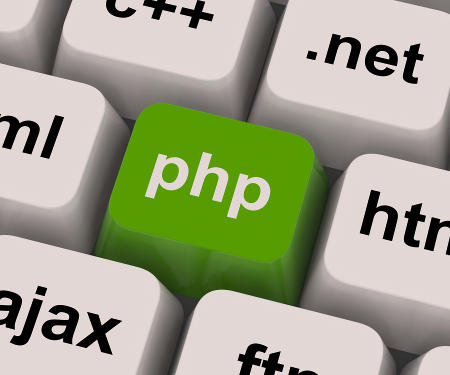 PHP is the most used programming language on the Internet, not only because the number of programmers is very high, but because the most popular web applications (WordPress, Joomla, Moodle, Drupal,…) are written in PHP.
The reality is that the majority of web sites, in one way or another, use PHP. That's why is so important to find a hosting provider that offers a good support for PHP: it must offer all common extensions, the defined limit of memory must be enough to run your applications, the configuration must not be excessively restrictive, the performance must be good, etc.
In guebs we know how a good PHP hosting service should be and that's what we have been offering for over 10 years. Our hosting plans have always stood by the flexibility, compatibility and performance of the PHP service.
PHP service features
The PHP service features are the same in all our hosting plans, reseller plans and Cloud Premium servers:
You can choose between the following PHP versions: 7.1, 7.0, 5.6, 5.5, 5.4, 5.3, 5.2 or 4.4
The version selection can be made on domain or directory level
Version selection and php.ini modification can be made from our Hosting Panel or from the CLI
You can modify the PHP configuration and edit the php.ini file of all PHP versions
You can install PEAR packages from the CLI
All versions of PHP include the majority of available extensions, e.g. Ioncube is available
If your PHP application requires any extension that we don't provide, it is likely that we can install it in a matter of hours
Given the flexibility of our PHP environment, the 99.99% of applications will run without problems
Choose your ideal hosting solution
The perfect solution for sites with low traffic or application development
Up to 20 GB of space
Up to 30,000 visitors/month
Good performance and easy to use
PHP 7.1, 7.0, 5.6, 5.5, 5.4, etc.
From 2,99 £/month
For resellers or for those who have many websites.
3 to 100 GiB of space
Up to 30,000 visitors/month
Accommodates all websites you want
PHP 7.1, 7.0, 5.6, 5.5, 5.4, etc.
From 9,99 £/month
Advanced solution for popular sites or complex applications
40 to 80 GiB of space
Up to 500,000 visitors/month
Top performance and privacy
PHP 7.1, 7.0, 5.6, 5.5, 5.4, etc.
From 41,60 £/month